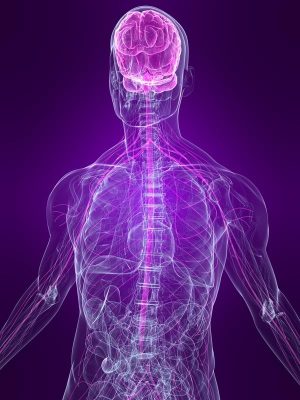 Are you considering beginning chiropractic care but aren't quite sure whether it's right for you? At the St. Paul Chiropractic and Natural Medicine Center, we provide a range of chiropractic care services designed to help our patients feel better – no matter what's brought them to our center. Our St. Paul, MN chiropractors can help you feel the benefits of using chiropractic adjustments, including pain relief, injury recovery, better flexibility, and so much more!
Improve Posture and Circulation with Chiropractic Adjustments
Chiropractic adjustments improve circulation naturally and can improve posture, when needed. By simply moving the vertebrae into their natural positions, a chiropractic adjustment can relieve spinal tension in your bones, muscles, and nerves. If your poor circulation or posture has manifested in any negative symptoms, including pain, numbness, or tingling, a spinal adjustment can help.
Neck, Shoulder, Back, Hip and Joint Pain Relief
You can find pain relief for many types of pain associated with your musculoskeletal system through chiropractic adjustments. Whether you're suffering from neck pain from work stress, shoulder pain from overexertion, back pain caused by a herniated disc, hip pain, or even arthritis-related joint pain, chiropractic adjustments can help to realign your spinal column, ensuring better alignment throughout your entire body, promoting healing and pain relief.
Trauma and Injury Recovery Chiropractor
If you've suffered from a work injury, including repetitive stress injuries; auto accident injuries like whiplash; personal injuries like slip-and-falls; or sports injuries, chiropractic adjustments can heal your injury and promote faster healing with additional treatments.
Chiropractic Adjustments for Improved Mobility and Flexibility
How can chiropractic adjustments improve mobility? Through careful adjustments, we can relieve musculoskeletal and nervous tension in your spinal column by returning your bones and muscles to their natural positions. By correcting your body's misalignments, we are able to reduce inflammation, improve blood circulation, relieve tension, and ultimately improve your range of motion.
Improved Immune System and Self-Healing with Chiropractic Adjustments
Your body has the ability to naturally heal itself, but when your body is under stress or out of alignment, this ability can be slowed or complicated. Chiropractic adjustments improve your body's ability to heal itself and bolster your immune system, allowing you to recover from injuries and ailments more quickly and even prevent future injury and sickness.
Musculoskeletal and Nervous Conditions Chiropractic Can Treat
Chiropractic adjustments can help treat and manage countless conditions and disorders, all of which can be aided by the positive side effects of chiropractic care. Improving circulation, mobility, and posture; relieving muscular, skeletal, and nervous tension; decreasing inflammation; and ensuring your body is properly aligned and functioning at its best can all help to make managing these conditions easier:
• Scoliosis
• Poor sleep quality
• Crohn's Disease
• Degenerative Joint Disease
• Asthma and allergies
• Arthritis
• Autism
• Cerebral Palsy
• IT Band Syndrome
• Sciatica
• Carpal Tunnel Syndrome
• Multiple Sclerosis
• Gastroesophageal Reflux
• Pregnancy-related pain
• Headaches and migraines
If you think you could benefit from chiropractic adjustments, don't hesitate to visit the St. Paul Chiropractic and Natural Medicine Center. Our St. Paul, Minnesota chiropractic specialists are here to help you find relief and lead a healthier, more pain-free life, so contact us today at 651-644-7207 or info@stpaulnaturalhealth.com.