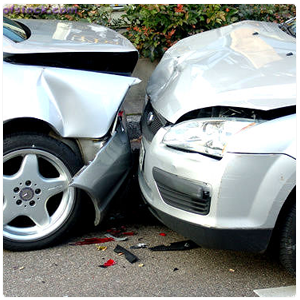 There is the screech of skidding tires and then the unmistakable sound of grinding and collapsing metal, and in an instant you realize you have just survived a car accident. Your adrenaline may pump so that you can get out of your car, possibly check on others who were in your car, call for help, and even believe that you are not hurt. With some luck, you may emerge from the experience without injury. But as the adrenaline wears off, you may feel a soreness that creeps up on you. The car accident you were involved in might not have resulted in obvious injuries, but later you may feel soreness, stiffness or even pain. And as time passes, the pain may become even more obvious. St. Paul Chiropractic & Natural Medicine Center can help you find relief from the pain and injuries associated with your car accident.
Recovering after a Car Accident St. Paul, MN
Car accidents are traumatic experiences, especially when some degree of injury is experienced. Whether your pain crept up on you or you knew right away that you were injured, our team has the ability to help you get back to complete health. Our staff has the experience and expertise to effectively use chiropractic treatments for all types of injuries suffered in car accidents. The treatments we provide are safe, effective and non-invasive, and our staff will treat you with professionalism and compassion at every visit.
Chiropractic medicine is a highly focused medical treatment that is especially good for providing relief to the kinds of injuries associated with car accidents. That is because chiropractic medicine specializes in treatment of conditions that affect the musculoskeletal and nervous systems. People who have been in car accidents often experience multiple conditions affecting these systems. If your primary injury is a back injury from the impact of your car accident, you may benefit most from spinal adjustment, which is a very common treatment offered by chiropractic medicine. However, your back injury might have resulted in both spinal misalignment and muscular strain. In this case, spinal adjustment and massage therapy may be the best combination of treatment to get you back to full health.
Individualized Treatment Plan to Treat Auto Accident Injury Pain
St. Paul Chiropractic & Natural Medicine Center will work with you to understand your injuries so that we can help determine the best path forward, and we use our chiropractic skills in a way that helps your body maximize its own healing powers. The nature of chiropractic is exactly that—unleashing the body's own healing powers by employing methods that have been proven over thousands of years. If you have recently been in a car accident and are struggling with pain, give us a call at 651.644.7207 and we will be happy to work with you.