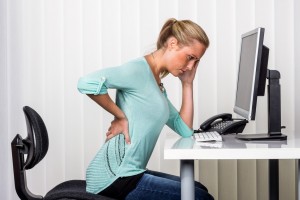 Have you recently been involved in a work injury? The last thing that you want to do is mask your injury because it happened while on the job. By law, you have specific rights regarding your health when you get injured while performing labor for an employer. Worker's compensation allows you to seek the medical care that you need after a work injury. Not all medical professionals, however, want to deal with the insurance process and worker's compensation. Our team at St. Paul Chiropractic & Natural Medicine Center are your trusted work injury therapist clinic in St. Paul, MN that keeps your best interests in mind at all times.
Holistic Treatment for Total Recovery
Don't resort to pain medication after a work injury. All this does is provide temporary relief and it doesn't address the injuries that you've incurred on the job. At St. Paul Chiropractic & Natural Medicine Center, we focus on offering holistic medical treatment and we aim to get you back to total recovery after a work injury. Once you stop by our office and our medical professionals are able to determine what type of injury you've sustained, we'll quickly get to work to create a customized treatment plan focused on natural pain relief techniques. Whether it's taken your injury years to develop or you've recently sustained a strain or hernia while lifting heavy items on the job, our experienced team has you covered.
Work Injury Rehabilitation Techniques
When it comes to your physical health and effective work injury therapy, our dedicated staff has found that the following medical treatments are effective:
Chiropractic Care – The realignment of your spine can have a positive impact on the rest of your body. The pain or injury that you developed while working may be relieved through specific spinal manipulations and adjustments.
Massage Therapy – An alternative to relying on pain medication for pain relief is our massage therapy services. We'll identify the problem areas that you're dealing with and we'll provide massage therapy services that focus on pain relief as well as improving your overall mental health.
Dealing with a work injury on your own can be stressful. Why not put your trust in a work injury therapist in St. Paul, MN. Our team at St. Paul Chiropractic & Natural Medicine Center is just the partner that you've been searching for. We'll be your insurance and worker's compensation advocate when it comes to your work injuries. To learn more, give us a call today at (651) 644-7207