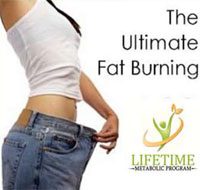 As winter approaches, you might be thinking about the holidays and festive parties you'll be attending, but you might also be thinking of all of the food you'll be eating in the next few months, how it will be too cold to go outdoors, and how you'll struggle, yet again, to keep up with that diet or summertime weight loss plan you stuck to for months. If you're one of countless people who dreads the winter time because you're afraid of the weight you'll put on during this festive and food-filled time of year, we understand, and we're here to help. At the St. Paul Chiropractic and Natural Medicine Center, our St. Paul, Minnesota weight loss experts can help you formulate a weight loss plan that makes sense for your lifestyle, eating habits, and exercise habits that will still allow you to enjoy the holidays! Using genetic testing to inform your weight loss plan, we can help you formulate the best possible weight loss techniques for your body that won't push you too hard.
Genetic Testing Weight Loss Technique
How does genetic testing help you lose weight? It's long been theorized that weight gain – and weight loss – has a great deal to do with your genetic makeup. Of course exercise matters a great deal, too, but there have been studies done that show a distinctive correlation between genetic markers and weight. The good news is that we can study these markers and learn how to combat them by helping you find the best foods for you to eat – and not eat. That means an easier time losing weight for you and less sacrifices made to do it. At our chiropractic center, we will go through the genetic testing process to create a genetic profile that shows us the most efficient way for you to lose weight and keep yourself at the weight you want this winter – without having to break out the Thanksgiving pants just to have room for all of the food you want to eat!
Do I Have to Exercise to Lose Weight?
Nope! We know that exercise isn't in everyone's daily – or weekly – routine. Many of our patients who benefit from our genetic weight loss technique are not physically active, and exercising is therefore not required for you to lose weight. Of course, it's always encouraged to maintain as healthy a lifestyle as possible, but especially during the winter, exercise can be particularly challenging.
Does This Weight Loss Program Include Diet Pills?
As a natural medicine center, we believe in the power of natural treatment plans, and this includes natural weight loss techniques. We do not prescribe, nor do we encourage patients to use diet medication. We'll work with your genetic report and build a healthy eating plan that will help you lose weight naturally without having to worry about what will happen when you stop taking a diet pill. Contact the St. Paul Chiropractic and Natural Medicine Center today at 651-644-7207 or info@stpaulnaturalhealth.com, and visit our St. Paul, MN weight loss specialists to start losing and maintaining your weight before the winter season starts!