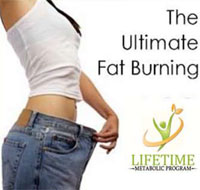 Tackling weight loss on your own can truly be difficult. Sure, it's simple to set a resolution that you're going to lose weight during the year, but do you actually follow through? If this describes your situation, or if you're simply looking for weight loss help in St. Paul, MN, our team at St. Paul Chiropractic & Natural Medicine Center is the perfect partner for you.
A Passion for Great Health
Losing weight isn't just about feeling better about yourself mentally, but weight loss can also have a strong impact on your overall health. If you are overweight, you are more susceptible to various risks including diabetes, heart disease, cancer, strokes, sleep apnea, kidney disease, pregnancy issues and many more. When you come to St. Paul Chiropractic & Natural Medicine Center, you'll receive customized weight loss assistance. Because of all of the different patients that walk through our doors, we would be doing a disservice to our clients if we tried to incorporate the exact same weight loss program for every one of our clients. Instead, we spend the necessary time to work directly with you to develop the best weight loss regimen specifically for you.
Effective Lifetime Metabolic Program
When it comes to your weight loss needs, we first start with genetic testing. From there, we'll determine the reasons for your weight gain and create a diet plan that is specific to your generic profile. Studies have shown that creating a meal plan focused on a genetic profile helps clients lose 2.5 times more weight than those that pursue a diet without a focus on their genetic profile. Our goal is to teach you the tools that you'll need for the rest of your life to make sure that you eat properly based on your own genetic profile. Other great perks about our lifetime metabolic program for weight loss is that you don't have to work out to lose weight. In fact, we encourage you to not work out! This program is not focused on exercise. Instead, it is focused on utilizing a proper diet. Additionally, there's no need for prescription drugs or medication to achieve your weight loss goals. Our lifetime metabolic program is all natural.
So, if you feel defeated when it comes to achieving noticeable weight loss, you have weight loss help available to you right here in St. Paul, MN. All you have to do is pick up the phone and reach out to our weight loss specialists at St. Paul Chiropractic & Natural Medicine Center. To request your free weight loss consultation with our experienced staff, give us a call today at (651) 644-7207 or email info@stpaulnaturalhealth.com.