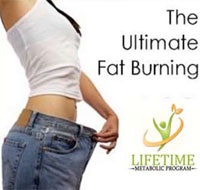 Being overweight is a problem that many Americans struggle with on a daily basis. With delicious desserts, amazing food and tons of restaurants around MN, it's no surprise that managing weight can be difficult. The truth, however, is that weight loss is critical if you want to live longer and be healthier. That's why our team at St. Paul Chiropractic & Natural Medicine Center places a strong emphasis on helping our clients achieve their weight loss goals.
Health Risks Caused by Being Overweight
The reason that your medical provider is recommending that you lose weight isn't because of your exterior appearance. Instead, the reason it is being recommended is that there are greater health risks that can occur if you continue living life overweight. Common health risks that stem from being overweight include the following:
Type 2 Diabetes
High Blood Pressure
Heart Disease
Stroke
Cancer
Sleep Apnea
Osteoarthritis
Kidney Damage
Fatty Liver Tissue
Pregnancy/Fertility Issues
Many More!
How We Can Help
Being overweight can definitely put a strain on your body. So, if you are ready to take action and try to maintain a healthier lifestyle while focusing on weight loss, our medical professionals at St. Paul Chiropractic & Natural Medicine Center are here to help. Take advantage of our proven Lifetime Metabolic Program for fat loss. Through metabolic and nutrient testing, we'll develop a weight loss plan that is ideal for you specifically. Being overweight is caused by a wide variety of things, so it's important that your plan is customized to your needs. While on our Lifetime Metabolic Program, you don't have to work out. How great is that? This program is not reliant on exercise. As you navigate through this program, our team will work to get you more active. There are no prescription drugs that you have to rely on with this program. Instead, you'll utilize healthy foods combined with natural dietary vitamins and supplements that will help you lose weight the right way.
Free Weight Loss Consultation
If you're a little intimidated to seek help with your weight loss needs, it is totally ok. Our team at St. Paul Chiropractic & Natural Medicine Center wants this to be a positive experience for you every step of the way. To help alleviate some of the stress, we offer a free weight loss consultation that you can take advantage of. Here, you'll receive a free initial evaluation and learn more about our Lifetime Metabolic Program.
So, if you want to live longer and be happier, it is time to grab a hold of your weight issues. Our medical staff at St. Paul Chiropractic & Natural Medicine Center is here to help you along your weight loss journey. To request a free consultation today, give us a call at (651) 644-7207 or email info@stpaulnaturalhealth.com.