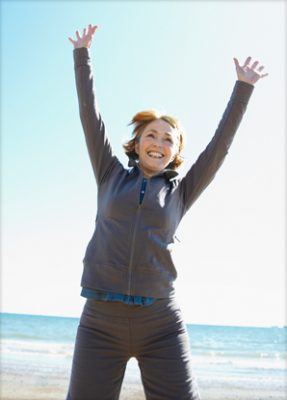 Have you tried multiple weight loss programs and just cannot seem to find one that helps you? The team at St. Paul Chiropractic & Natural Medicine Center understands that every person is unique and finding a way to lose weight and then maintain a healthy weight looks different for different people. We also understand that weight loss can be frustrating for many people, so our team will work one-on-one with you to find a program that is tailored to your individual needs. We have a passion for helping clients achieve optimal wellness and weight loss is a big part of this.
Natural and Individualized Approach to Weight Loss
St. Paul Chiropractic & Natural Medicine Center is committed to natural health, so our weight loss program does not rely on prescription drugs to achieve our goals. Instead, we offer what we call the Lifetime Fat Loss Program. Our first step is genetic testing, which gives us a picture of what type of weight loss plan will work best for you. We find much more success when our clients are put on a program that is tailored specifically to you.
This results in more significant weight loss and the ability to keep it off! Our program is also not exercise driven. In fact, when you are on our weight loss plan, we actually encourage you NOT to exercise so that your body can adjust to the plan. As you get used to it, our team will work with you to incorporate exercise if that is your goal.
Our weight loss program has been successful for many clients in the area. What sets it apart is that it gives you information and tools about your body and how it works that can help you transform your life — for the rest of your life. You will find satisfaction and confidence when you reach your goals and our team's commitment to you will help you feel both supported and accountable. Weight loss is more about weighing less on a scale or losing inches, it can give you more energy, have a more positive self-image and make you feel better on the inside. Our Lifetime Fat Loss program will not only help you lose the weight you want to lose, but also achieve optimal health by working to prevent chronic health issues like diabetes, high blood pressure, heart disease, cancer, kidney disease, fertility issues and much more.
Achieve Optimal Health
Today is a new day and a new start. The team at St. Paul Chiropractic & Natural Medicine Center can help you move forward without focusing on the pain, loss and failures of the past. We can help you achieve your goals. Call 651-644-7207 or email info@stpaulnaturalhealth.com if you would like to partner with our team on your health journey.