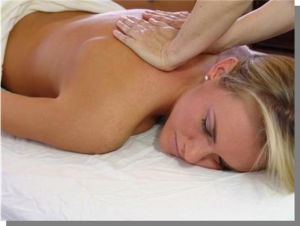 In the year of 2020, more people are waking up sore. Whether this is a new problem brought on by the stress that this year has bestowed on you, or you've been dealing with it for many years, let massage therapy help ease your tension and help to get you back on the right track. At St. Paul Chiropractic & Natural Medicine Center, we offer massage therapy for those seeking both physical pain relief as well as mental health improvement.
Yes, massages are relaxing. However, relaxation is not the only benefit and can even be outshined by all of the other amazing results from massage. At St. Paul Chiropractic & Natural Medicine Center, we think of massage therapy as an effective treatment option for optimum wellness. If your body is experiencing aches and pains, let our skilled massage therapist work it out. Releasing tension and stress in both the soft and deep tissues of the body allows for ultimate healing and healthier muscles, stronger nerves, cleaner lymph system and increasing well circulatory system.
Pain Relief and Stress Management
Massage therapy is a completely natural and holistic treatment option for anyone dealing with both acute and chronic pain. Our expert massage therapists work to find your problem areas and release that tension so that your body can find relief and once more begin to heal. Massage therapy is proven to naturally aid in pain relief and pain medicine without being invasive.
Mental Health Management With Massage Therapy
As you are trying to better yourself, choosing to invest your time in massage therapy can have noticeable positive effects. Those that suffer from stress, anxiety and even depression can benefit from massage therapy and the positive effects it plays on the body. As your stress is worked out and your physical body starts to heal, you are able to better manage your mental and emotional pains.
There are many reasons to choose massage therapy. At St. Paul Chiropractic & Natural Medicine Center, our therapists are well equipped at making you feel your best when you walk out of our clinic. Let us know what problems you may be experiencing, so that we can begin to work it out. For more information about our massage therapy services here at St. Paul Chiropractic & Natural Medicine Center, give us a call today. Contact us at (651) 644-7207 or feel free to email St. Paul Chiropractic & Natural Medicine Center today at info@stpaulnaturalhealth.com.