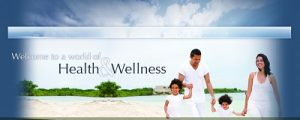 With the release of several highly effective vaccines, the prospects of emerging from the Covid-19 pandemic are looking brighter and brighter. Now is the perfect time to take steps toward getting healthier. St. Paul Chiropractic & Natural Medicine Center, which has been defined as an essential service, has remained open throughout the pandemic. As a result, we have maintained our status as
a service that has helped our clients maintain and regain their optimum health even during one of the most challenging times in our nation's history.
Chiropractic Clinic Operating During The Pandemic
Even though many aspects of our normal life have been disrupted for more than a year, that does not mean that people have been able to avoid injuries and other ailments that require attention. The past year has not been free of car accidents, falls, repetitive motion injuries, and countless other issues that are disruptive to an otherwise healthy lifestyle. Our staff has continued to serve our clients as we did before the arrival of the pandemic. We have added safety measures to keep our staff and our clients safe.
Now, as we receive good news about the development and effectiveness of multiple vaccines, we will all eventually return to life as normal. We have been here, providing our chiropractic and massage services, throughout the pandemic, and we will continue to provide those same services when venturing out of our homes more and taking steps to getting back to a more normal lifestyle.
Chiropractic And Natural Health Care in MN
The stress that has been added to most of our lives over the last year has increased the need for the kinds of treatment we can provide. Our training and expertise in chiropractic care has helped to decrease the collective stress experienced by the people in our community. Chiropractic adjustment aligns the bony structures that form the spinal column, which in turn increases blood flow to soft tissue and takes pressure off our skeletal system. In other words, a chiropractic adjustment can help us feel lighter and better balanced.
When our spines are out of alignment, the muscles that support the spinal structure can be stressed. That stress can result in spasms that are extremely painful. Massage therapy is an ideal complement to chiropractic adjustment in that it provides relief to the muscular system that supports the spine. We also offer weight loss and weight management programs as well as advice about nutritional supplements. Call us today at 651.644.7207 to request an appointment or a free consultation.