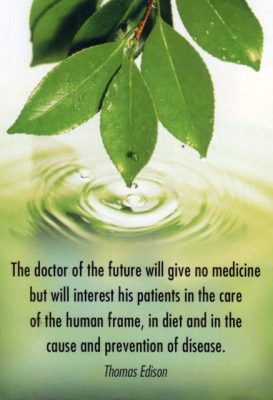 Chiropractic medicine is based, in large part, on the knowledge that the systems of body and mind are interconnected.  The way we nourish our bodies can, and often does, have an impact on our overall wellness.  When something is off in one of our body's systems, other systems tend to compensate.  Compensation can come at a cost.  For example, if you sprain your ankle, you may be given crutches to help you remain mobile. When you use the crutches for a few days, you will likely experience muscle fatigue in your arms, back and shoulders after a while. St. Paul Chiropractic and Natural Medicine Center understands how your systems compensate for each other and that regardless of the systems that are affected by your current health, nutrition is central to the healthy functioning of all the systems of the human body.
Importance of Nutrition to Overall Health – St. Paul Chiropractic and Natural Medicine Center offers our clients nutritional expertisebecause we understand its fundamental importance to overall health.  Our approach with our clients begins with honesty.  We want you to know what our most accurate assessment of your health is, and we will deliver our assessments in a way that empowers you to regain or attain optimal health for the first time.  Nutrition is the single most important component involved in keeping all of the systems of our bodies functioning well.
Nutritional Expert in St Paul, Minnesota
It is important to note that St. Paul Chiropractic and Natural Medicine Center emphasizes overall health, which means that we will work with you to understand your systems' functioning as thoroughly as possible.  While we are open to new methods of achieving optimal health, we are not inclined to simply recommend the purchase of a vitamin supplement with the expectation that your nutritional needs will be taken care of.  The foods we eat affect the way we feel.  Just as poor long-term nutrition can cause us to be overweight, develop diabetes, and/or become depressed, making a commitment to better nutrition can help us achieve a healthy weight, manage or avoid diabetes, and encourage a more positive outlook on life.
Comprehensive Health Care, St. Paul, MN
Chiropractic care is a comprehensive form of care.  Nutritional expertise is therefore a vital component of the comprehensive care we believe we owe to our clients.  Lending that expertise to you is a duty we take seriously, and which we apply individually.  No two people are exactly alike, so our nutritional recommendations to you will be based on the information you share with us and our professional assessment of your current state of health. To schedule an appointment at St. Paul Chiropractic and Natural Medicine Center, call us at 651.644.7207.