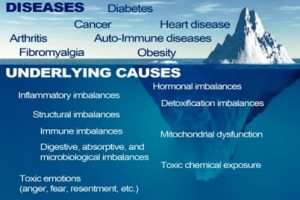 Living a healthy lifestyle isn't only about making sure that you exercise on a regular basis. While exercise is very important, you will not be able to maximize the effectiveness of your exercise regimen without committing to better nutrition. Where do you even begin with, however? Managing your nutrition is a tall task for someone without much experience. The good news for you is that our team at St. Paul Chiropractic & Natural Medicine Center is an experienced nutritional counselor near you in the St. Paul, MN area.
The path towards achieving better health doesn't have to be done alone. In fact, choosing to partner with one of our nutritional counselors at St. Paul Chiropractic & Natural Medicine Center is just the thing that you've been missing. We're here to partner with you every step of the way when it comes to achieving better health through our nutritional counseling services. When you feel like taking a day off or flat out giving up, our nutritional counselors will be right there to give you the motivation and extra boost that you need to make it over the hump.
Individualized Nutritional Counseling
All of our bodies are different. For that reason, the same nutritional regimen will not always work. At St. Paul Chiropractic & Natural Medicine Center, we take the time upfront to truly evaluate your health. One of our nutritional counselors will develop an individualized nutrition plan built around your specific needs. In addition, we may even incorporate other types of natural wellness care including chiropractic care and massage therapy. Some common nutritional supplements that our team recommends to our clients includes:
Omega-3 Fish Oil
Phytonutrients
Vitamin D
Probiotics
Foundational Five Supplementation
With your individualized nutritional counseling, our team will introduce you to the Foundational Five supplementation. These daily nutritional supplements will help strengthen your immune system and protect you from illness.
Trying to tackle proper nutrition is intimidating for a lot of people. In turn, this causes them to not move forward with better nutrition. If you are in the St. Paul area, consider partnering with a nutritional counselor near you. To set up a free nutritional consultation with our trusted and experienced nutritional counseling team at St. Paul Chiropractic & Natural Medicine Center, give us a call today at (651) 644-7207 or email info@stpaulnaturalhealth.com. With this partnership, you'll be able to achieve better health in the future!