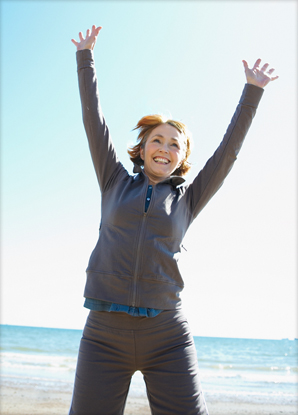 Those who suffer from arthritis pain are often silent sufferers. If you've suffered from arthritis for any length of time, you've accepted that arthritis pain is a part of your daily life regardless of your prescribed medications. At St. Paul Chiropractic and Natural Medicine, we believe that there's a better way to live, though. We treat patients with arthritis in the St. Paul, Minnesota area differently than most physicians, using natural pain relief techniques to subdue the pain arthritis patients have become accustomed to. Rather than letting you suffer alone with your medications, our natural medicine doctors are here to provide you with natural pain relief solutions that promote better living overall and make coping with your arthritis easier.
Chiropractic and Massage Therapy Arthritis Treatments
With natural medicine doctors, chiropractors, and massage therapists working tirelessly to help our patients live normal, healthy lives, we've created treatment plans that really work to each person's arthritis pains. We have made it our mission to provide natural arthritis pain relief that targets particularly bothersome areas. With massage therapy, we are able to loosen patients' muscles surrounding sore joints, decreasing muscle inflammation in order to improve joint mobility, and our chiropractors regularly perform adjustments and realignments, relieving pain where your body has become tense and misaligned.
Ongoing Arthritis Pain Relief Treatment
Because we know that treating arthritis pain is a constant battle against your body's symptomatic response to a permanent condition, we create treatment plans that are just as ongoing as your arthritis. With treatment regiments catered to your pain, your lifestyle, and your preferences, we can ensure that you get exactly the right treatment for you to help you live with less pain each day. Our long-term approach to arthritis pain management helps us ensure that we understand your arthritis and how it can best be treated, providing you with relief as often as your body needs. Just because we can't cure arthritis doesn't mean we can't relieve your pain for a while, and we'll work to make sure you live without pain for as long as possible before you have to return to our center.
Natural Medicine Doctors Relieve Arthritis Pain
Through massage therapy and chiropractic services, the natural medicine doctors at St. Paul Chiropractic and Nature Medicine Center will help you manage your arthritis pain, relieving pain that follows you on a daily basis. We'll set up an individualized arthritis pain treatment plan for your, directing our efforts toward making your days less painful and your life more full of enjoyment. By understanding you and your pain, we'll get you the help you need to improve your mobility through natural arthritis pain relief, increasing your activity and relieving tension in your stiff joints. Call our St. Paul center at 651-644-7207, or email info@stpaulnaturalhealth.com to begin your journey with natural arthritis pain relief.