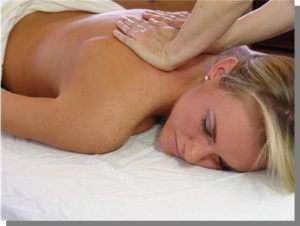 Natural medical treatments are becoming more and more popular across the country when it comes to healthcare. Rather than jumping to the conclusion that an invasive procedure is the only path towards recovery, consider being an advocate for yourself by seeking holistic treatment options for your pain or injury. One great holistic treatment option that can be extremely effective at providing natural pain relief and recovery is massage therapy. At St. Paul Chiropractic & Natural Medicine Center, we have been incorporating massage therapy as a healthcare solution for our patients dating back to 2000.
Pain Relief from Massage Therapy
At St. Paul Chiropractic & Natural Medicine Center, we want our clients to know that there is more to our massage therapy services than simply just a way to relax. We use massage therapy as a natural healthcare option to help patients experience pain relief from their injury or medical condition. Additionally, our massage therapy can also help you heal and recover more quickly as well. The end goal is for you to get your body back to full strength, and there's no better way to do that than by choosing massage therapy as your preferred healthcare option.
Multiple Benefits of Massage Therapy
Providing pain relief from an injury or medical condition is one definite benefit of massage therapy, but there are additional ones as well. Massage therapy as healthcare can also improve your mental health as well. This time with our skilled massage therapists can help you take a break from the hustle and bustle of your everyday schedule. Those struggling with stress, anxiety or even depression find massage therapy to be an effective way to experience relief from these types of mental conditions. After our massage therapy services are complete, we're confident that you'll experience both physical and mental relief.
Special Introductory Massage Package
If this is your first time visiting St. Paul Chiropractic & Natural Medicine Center, we're excited to offer you the $59 introductory massage option. This massage will allow you to experience one of our relaxing and effective massages at an extremely low price. From there, we can create a customized healthcare treatment plan for you that is focused on massage therapy.
If you are in need of natural relief from a nagging injury or medical condition, massage therapy as your healthcare option is a great path to take. To learn more about our effective and affordable massage therapy services, give St. Paul Chiropractic & Natural Medicine Center a call today at (651) 644-7207 or email info@stpaulnaturalhealth.com.