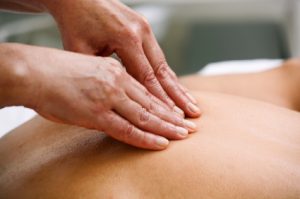 Are you dealing with stress or pain and looking for a more natural way to deal with it as opposed to powerful and addictive medications? If so, you may have thought through hiring a massage therapist in St. Paul to help you deal with your current situation. At St. Paul Chiropractic & Natural Medicine Center, we offer a wide array of services, including massage therapy. We're committed to improving your overall quality of life with natural approaches to medicine. Read on to learn some of the significant benefits of massage therapy.
Key Benefits of Hiring a St. Paul Massage Therapist
Not sure if a massage is for you? After reading the following benefits, we're pretty confident that you'll be giving our team a call to get on the schedule of one of our experienced St. Paul massage therapists.
Reduces stress – Studies have shown that a massage can actually reduce the levels of cortisol, which is a stress causing hormone in the body.
Reduces pain – If you suffer from chronic neck or back pain, you likely could benefit greatly from a massage. A qualified massage therapist should be able to find the source of your pain and use techniques to loosen the tightened muscles and in turn reduce the pain.
Get rid of toxins – Massage can help rid your body of toxins through the stimulation of your soft tissue or lymphatic system. Because of this process, it's always a good idea to drink plenty of water after your massage to help these toxins be released from your body.
Help reduce anxiety and depression – The International Journal of Neuroscience found that levels of serotonin and dopamine increased significantly following a massage. These hormones can increase feelings of happiness and in turn reduce anxiety and depression in many individuals.
Improves sleep – Because a massage can help relax your entire body, it also often improves your sleep. With loose muscles you'll often find yourself drifting off to sleep much easier than if you were still tense and stressed.
Finding a Reputable Massage Therapist
At St. Paul Chiropractic & Natural Medicine Center, we have a team of massage therapists who are up to the task of helping you relax and enjoy a fuller life. Say goodbye to chronic pain and hello to a new, more peaceful life thanks to the many benefits of massage therapy. To take advantage of our introductory massage special, give us a call today at 651-644-7207.