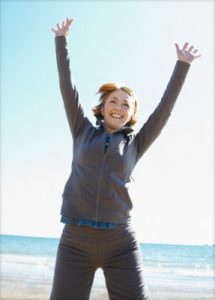 St. Paul Chiropractic & Natural Medicine Center, is a well rounded chiropractic center located in the St Paul that has nearly 20 years of experience. Our Doctor, Dr. Chris Lilja, has helped better many people's life. Our team specializes in chiropractic care, clinical nutrition, weight-loss, massage therapy, exercise instruction/rehab and natural medicine.
When you come to our clinic, we treat our patients across the board, and one way we help bring physical relief is with massage therapy. Massage therapy is a great way to help you with both physical and mental relief. Although some people may not turn to massage therapy immediately it is a great way to help you without using any medications.
There are many types of different massages that can help you improve. The most common type of massage today is Swedish massage. Swedish massage uses techniques such as long strokes, kneading, deep circular movements, vibration, and tapping. Another common practice is sports massage which combines techniques of Swedish massage and deep tissue massage to release chronic muscle tension. It's adapted to the needs of athletes. Myofascial trigger point therapy focuses on trigger points areas that are painful when pressed and are associated with pain elsewhere in the body.
Massage Therapy helps relieve tension in your muscles and nerves. When you receive a massage, it can reduce pain from physical injuries, bad posture or strain you have put on your muscles from daily routines. Not only do massages help reduce physical pain, but it can help reduce mental pain such as anxiety and depression and can provide immediate recovery for muscle performance. If you are in need of reducing physical or mental stress the St. Paul Chiropractic & Natural Medicine Center can provide you with the benefits of massage therapy. Our staff has years of training and specialize in all types of injury care.
Are you looking for a great natural health provider in St. Paul? Then St. Paul Natural Chiropractic & Natural Medicine Center is here to provide you with massage and chiropractic health to bring you back to optimal health. We are currently accepting new patients and can take most insurance plans. We are committed to meeting you where you are and making a health and financial investment plan that makes sense for you. We are ready to meet with you to do a quality and comprehensive initial consultation to best understand your health goals and needs.