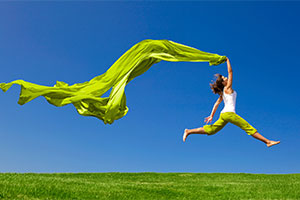 If you're dealing with chronic pain and not sure where to turn, know that you do have options. While your doctors may be encouraging you to turn to potentially addictive painkillers, or highly invasive surgery, the team at St. Paul Chiropractic & Natural Medicine Center offers a different form of pain relief in chiropractic adjustments. In addition to chiropractic care, we also offer massage therapy, weight loss help, clinical nutrition as well as natural medicine. We take a holistic approach to your health and work diligently with you as well as our extensive team to find the root cause of your condition as opposed to simply covering up the actual problem.
How Can Chiropractic Adjustments Help with Pain Relief?
As mentioned above, proper chiropractic care deals with treating the "whole person" as opposed to just mitigating your pain via medications. Aside from spinal manipulations and adjustments, the team at St. Paul Chiropractic & Natural Medicine Center is equipped to provide every patient with help concerning proper posture, exercise, nutrition, relaxation techniques, and stress management, all which can contribute to how you respond to pain.
Many times our patients are experiencing back pain, which can benefit from spinal decompression. We utilize specially designed chiropractic tables that allow us to move and reposition various parts of the table to concentrate our efforts on certain areas of the spine. This process helps to position and increase the space between each vertebrae, which over time can help with pain relief.
While it may take several treatments to alleviate your pain, the goal is to help patients with pain relief, but also to get to a point where their condition can be better managed at home, or at least with only periodic chiropractic adjustments.
How to Get Started with Chiropractic Treatment?
Chiropractic treatment begins with an initial consultation with Dr. Lilja. During this examination, our chiropractor can work with you to determine the area where you're struggling with pain. We'll also record your medical history to help determine where your pain first originated and how best to go about treating it. Once we've completed the initial consultation, we'll put together an intensive course of treatment, which typically involves a number of chiropractic adjustments.
If you're interested in sitting down with Dr. Lilja to discuss any type of chronic pain that you're experiencing, feel free to reach out to our office today by phone at 651-644-7207. We look forward to hearing from you soon so that we can work together to help you take back your life from the grips of chronic pain.