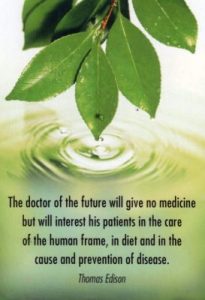 When passion meets education and work ethic, results are made. At St. Paul Chiropractic & Natural Medicine Center, we are passionate about what we do. We want all of our patients to walk out of our clinic better than when they came in. Achieving optimal health is something we stress in every component of our community here. When it comes to fat loss and weight management, our team wants to see you achieve your goals. We recognize that obesity is a large problem in our country and often an overlooked epidemic. Being overweight can lead to many health risks that can cause tremendous issues. Let St. Paul Chiropractic & Natural Medicine Center help you with a fat loss program that lasts a lifetime.
In a study of the American Journal of Preventative Medicine, they estimated that 42% of American adults would be in the obese category.That is almost half of our population and that is not okay. High blood pressure, Type II diabetes, heart disease, stroke, cancer, sleep apnea, kidney disease, pregnancy and even fertility problems can all correlate with being overweight. If you are overweight, know that we can help. We want you to lose that weight and keep it off with our lifetime metabolic program.
Beyond Numbers on a Scale
One of the worst things to do when you are trying to lose weight is trying to compare yourself to others. It is extremely evident with all of the weight loss fads out there that there is no one, absolute correct way of doing things. At St. Paul Chiropractic & Natural Medicine Center, we aim to individualize your care. After all, your genetic makeup is extremely different from the next person. So why would our treatment plans be the same? To help find something that works exactly for you, we utilize then Nutrient testing plan. This is a form of genetic testing that is aimed at figuring out what works best for you, targeting your areas of fat through the right nutrition. For the rest of your life, you will know how and what to eat and what your body responds to the best. This is all-natural health. There are no drugs or medication and you don't even have to work out.
For more information about how to achieve your lifetime fat loss, call us for a free consultation today. Let us help you achieve your goals and be on your way to optimal health. Call St. Paul Chiropractic & Natural Medicine Center today at (651) 644-7207 or feel free to send us an email at info@stpaulnaturalhealth.com.