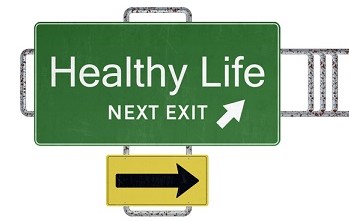 People all over Minnesota have been under stress for many months. Even before the start of the COVID-19 pandemic, many of us experienced economic and work-related stress. Add to that a number of national stories from our state, and it is easy to understand how and why many of us may have responded to life's stresses with behaviors that are out of character for us. St. Paul Chiropractic & Natural Medicine Center is staffed by professionals who can help you with such things. One very common issue that has cropped up for many people in the last year or two is weight gain. Our relationship with food is complicated and for many of us, working from home during the pandemic has meant less daily exercise.
Stress and Weight Gain
When stress builds for some people, they lose their appetites and therefore lose weight.  Many others, however, actually gain weight during periods of stress, and that is where we believe we can help you.  When we are under stress, it is a natural and almost predictable response to seek relief from it.  For people who find comfort in eating, periods of high stress can result in weight gain.  As we come out of a period of high stress, it may be tempting to try to lose the weight we have gained in a similar fashion—with great speed and extreme behavior, such as cutting back on calorie intake too sharply and too quickly.  If sudden, acute weight gain is unhealthy, so too is sudden, acute weight loss.
St. Paul Chiropractic & Natural Medicine Center offers a program that is designed to help you lose weight, but not sacrifice your good health in order to reach your target weight.  Reaching a specific number on the bathroom scale is one outcome of healthy weight loss, but it is not the primary motivation.  The primary motivation is long term health.  If you are motivated by a certain number or looking a certain way, it is more likely that your battle with weight gain will be prolonged.  Reaching a target weight and looking a certain way should be secondary indicators of the more primary health goals, which can result in a lower risk of developing Type 2 diabetes, high blood pressure, stroke, and heart disease, to name just a few.
Professional Support Achieve Your Optimal Health
Call us at 651.644.7207 and schedule an appointment with our team. We will sit down with you and discuss your goals and help you develop a weight loss plan that is sustainable and will help you achieve your optimal health.