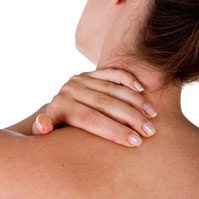 St. Paul Chiropractic & Natural Medicine Center focuses on helping our patients achieve their optimal health. Massage therapy is one highly effective tool that we use for a wide variety of ailments with great success. Massage therapy is non-invasive and can provide relief of everyday aches and pains, reduce your stress and anxiety and boost your mental health. It can improve your range of motion and allow you to push yourself physically with exercise, which in turn improves your overall health. Massage therapy is extremely affordable and can positively impact many areas of your body including your muscular, nervous, lymphatic, circulatory, and immune systems.
Health Benefits Of Massage Therapy
We all know that getting a massage feels good. Did you know that there are also a number of health benefits of massage therapy? Here are just a few of the physical benefits of getting a massage:
● Reduce overall tension in your muscles
● Facilitate recovery of soft tissue injuries
● Increase joint mobility and flexibility
● Improve your circulation
● Boost your exercise performance
● Relieve headaches and back pain
● Reduce anxiety and relieve stress
● Improve your sleep
● Improve your immune response
Our team of professional massage therapists will spend time getting to know you and understand exactly what brings you to our clinic for treatment. We will address you as an individual and develop a personalized treatment plan that will address your specific needs. In addition to helping you reduce pain from injury or everyday stress, massage therapy can also be a treatment for chronic pain including back pain and headaches which may not respond to over the counter medicine or traditional treatment. We offer soft and deep tissue massages and will make sure that our approach fits your needs.
Non-Invasive Treatment Options
Massage therapy can also be used in combination with other treatments for positive results as well. Very often our team will develop a treatment plan that includes massage therapy, chiropractic adjustments as well as acupuncture. These non-invasive treatments can help you find relief so that you can achieve your optimal health and get back to living a more normal life.
St. Paul Chiropractic & Natural Medicine Center puts our customers first and will make you feel comfortable from the moment you enter our clinic. We offer an introductory offer for $59 for your first massage and we promise you will feel better before you leave our office. If you would like to learn more about our massage services, call us at 651-644-7207.