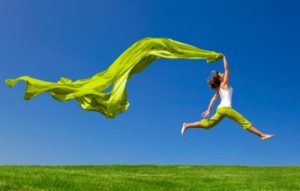 How do you define success? Is it having a big house, lots of money, a respected career, fame, etc.? Individuals who have all of the above would most likely tell you that they would trade just about any material gains in exchange for good health. At St. Paul Chiropractic & Natural Medicine Center we understand the benefits of living with a healthy body and mind and work hard to help patients achieve their health goals. Simply put, having a healthy mind and body is priceless. Utilizing natural healthcare techniques to rid your body of pain or to manage a health condition can provide both physical and mental benefits for a lifetime.
Benefits of Having a Healthy Body
Maintaining a healthy body provides numerous benefits. By getting adequate sleep, exercise,  nutrition and stress reduction, you can set the stage for a healthy lifestyle along with a better quality of life. Chiropractic care is often used in conjunction with other healthy lifestyle choices as a path to greater mobility, flexibility and pain relief. Other common benefits of keeping your body healthy include:
Less Pain
More Energy
Fewer Injuries
Better Mental Clarity
Better Quality of Sleep
Stronger Immune System
Improved Emotional State
Greater Sense of Wellbeing
Decreased Cardiovascular Risk
Reduced Risk of Chronic Illnesses
Less Physical Stress on Muscles and Joints
Faster Recovery Time After Medical Procedures
Mind Body Health Connection
Some research is pointing to a strong connection between mental health and physical wellbeing. The mind-body health connection points to the central role that the human mind has in every aspect of a person's health. Thoughts and emotions can manifest as either positive or negative physical differences right down to the cellular level.
Many chronic health problems can trace roots back to negative thoughts, worry or stress that affected the physical body in negative ways. Likewise, positive thoughts can produce positive energy that improves physical health. Maintaining a healthy body can also put less emotional and mental stress on the mind. Awareness of the symbiotic connection between the mind and body can help us to make better health decisions.
Natural Techniques for Improved Health
Taking steps to improve a healthy body and mind can be as simple as making smart lifestyle choices. Make sure that you get enough sleep, maintain a healthy weight and consult with a natural health care provider. Nutritional supplements, chiropractic care and massage are a few of the quality, natural health techniques for gaining and maintaining optimal health. Each of these natural techniques for improved health is provided at St Paul Chiropractic & Natural Medicine Center.
For assistance in reaching your health goals naturally, contact St Paul Chiropractic & Natural Medicine Center at: (651) 644-7207.