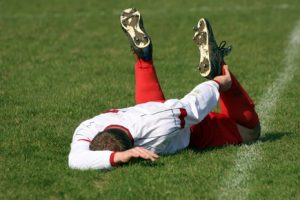 Throughout your life, there will be times when an injury occurs. Whether it is an injury you incur on the job, while playing your favorite sport, during an auto accident, or an injury that develops over time, it's important that your body heals naturally from this injury. Sure, you can achieve temporary relief through pain medication, but relying on this doesn't help your body heal at all. in fact, the pain medication tells your body you are not in pain allowing you to injury yourself even more. At St. Paul Chiropractic & Natural Medicine Center, we specialize in
providing holistic treatment to our clients that work and or live in the St Paul area after a bodily injury occurs.
Our Holistic Approach To a Bodily Injury
Our bodies are simply amazing. If given the chance, they have the ability to do miraculous things. One thing that they can do in particular is that they can recover naturally from an injury. With the help of our holistic medical treatment options, our staff will focus on getting your body back to full strength after an injury naturally. This holistic approach to medicine enables natural healing which can also speed up the healing process as a whole. Additionally, engaging in our holistic maintenance treatments can help reduce the likelihood of this type of injury happening again.
Natural Treatment Methods
Every patient that enters our office is different and so is the bodily injury that they are dealing with. For that reason, it is critical that we spend time initially to ensure that we understand the injury at hand. From there, we'll work to develop a personalized treatment plan that incorporates one or more of our natural treatment methods. Our primary holistic treatment options include:
● Chiropractic Care – Through spinal manipulations and adjustments, our chiropractors will work to get your spine and rest of the body back into proper alignment. In turn, the stress and pain you are dealing with will subside and the road to recovery will speed up.
● Massage Therapy – Another great way to recover naturally after a bodily injury is by engaging in our massage therapy treatments. Our skilled massage therapists will provide you with relief both physically and mentally.
If a recent injury has been causing you pain and is making it difficult to accomplish regular activities, it's time to consider your holistic treatment options. Serving the St. Paul, MN area, reach out to our dedicated team today at St. Paul Chiropractic & Natural Medicine Center and take advantage of our free consultation option. Reach out to our staff today at (651) 644-7207 or by emailing info@stpaulnaturalhealth.com.