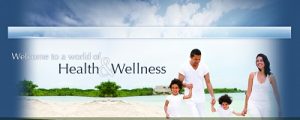 At St. Paul Chiropractic & Natural Medicine Center, we care about your health. We care about both your mental and physical health. We care about your family history. We care about your risk factors. Currently, we care about your wellness during a pandemic. If you haven't noticed, COVID-19 has swept over the world and pulled and picked families and loved ones from every state and country. While we cannot necessarily prevent your exposures, we can do our best to decrease your risks of getting severely ill.
Obesity's Role In The COVID-19 Pandemic
According to the CDC, adults with excess weight are at a greater risk during the COVID-19 pandemic. With more than 900,000 adult COVID-19 hospitalizations in the US from November 18, 2020, studies estimated that 271,800, which would be about 30% of those hospitalizations, were attributed to obesity and its role with COVID-19. The CDC states that having obesity may triple the risk of hospitalizations due to a COVID-19 infection. It is said that obesity is both linked to impaired immune functions and subsequently, it decreases lung capacity and reserve therefore making ventilation more difficult. With obesity being such a complex disease, we want to help lessen this risk.
Losing Weight During The Covid-19 Pandemic
Losing weight is not just about looking or feeling better. It is truly about living a life of wellness and optimum health. In order to fight anything, including COVID-19, being in the best state of health is ideal. At St. Paul Chiropractic & Natural Medicine Center, we offer a program for those looking to safely lose weight and restore their natural health once again. Our weight loss program is customized to you, helping you find the right program that will work for you. This program is not exercise dependent and no prescription drugs are included. There are no fake foods or meal replacement products that you need to buy. In fact, we work with you to find a balanced meal system that works for you.
It's time to take control over your life. You cannot control COVID-19. However, you can lower your risk of severe illness with it. For more information about weight loss and our services here at St. Paul Chiropractic & Natural Medicine Center, give us a call today. Contact us at (651) 644-7207 or feel free to send us an email at info@stpaulnaturalhealth.com.