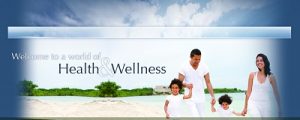 Tantrums. Hyperactivity. Inattention – you know the struggle that comes with ADHD in your child. Chiropractic care is becoming an increasingly popular treatment option for this disorder.
Conventional medicine typically prescribes medications to treat symptoms. Ritalin, for instance, can be effective for some people but also causes side effects like headaches, nausea, irritability, and insomnia. Stimulant drugs must never be given to children under 30% of their body weight because they may cause stimulant-like reactions. Chiropractic care is unique. A chiropractor can adjust the spine to free up message pathways so that the brain and spine can communicate effectively.
Studies on a small scale have demonstrated promising effects of chiropractic care on ADHD symptoms. One study found that spinal manipulations were 24% better than common ADHD medication, while another demonstrated it reduced hyperactivity by overt behavior activity by 70%; 57% of participants' parents reported lower levels. As chiropractors focus on total wellness, they may also suggest dietary changes that complement spinal adjustments like eating certain foods and vitamins to correct nutritional deficiencies.
Does Chiropractic Care Benefit People Diagnosed With ADHD?
ADHD is a brain-based condition. According to CHADD Professional Advisory Board Co-chair Craig Surman, in being diagnosed with ADHD based on behavioral symptoms, "we believe there are multiple centers in the brain which work in concert for behavior regulation and attention regulation."
Neural signals do not just travel from our brain to the rest of our body. They also travel back and forth via the spinal cord. When misaligned, pressure on this vital system can exacerbate nerves and lead to poorer function. By correcting alignment and relieving pressure off it, we can restore proper nerve communication for improved performance overall.
Chiropractic treatment has many potential advantages for children with ADHD, according to studies. Research into chiropractic care for ADHD children is limited due to its complexity and range of potential treatments. However, children who have received chiropractic care have reported positive outcomes:
● As frequency decreased, functional and communicative language skills developed
● Self-harm behavior reduction
● Hospitalizations for behavioral issues were reduced
● Parental anxiety and negative attitudes toward children with ADHD were reduced
● Reducing behavioral difficulties
● Communication can be enhanced in daily activities through improved communication
● Enhanced parental involvement in providing care and treatment for their child
It is essential to recognize that ADHD can affect anyone. The chiropractic therapeutic team at St. Paul Chiropractic and Natural Health may improve focus and attention. To find out more about our program for ADHD patients and if we can help your child, call us at (651) 644-7207 or email info@stpaulnaturalhealth.com today! Your ADHD child and family may face challenges in life; therefore, they owe it to themselves to seek non-invasive, drug-free treatment options.