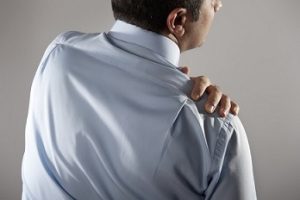 Many people think that chiropractors only offer spinal manipulations for back pain. Massage is just one technique offered by chiropractors. Chiropractic massage is designed to help promote overall health and wellbeing by stimulating the central nervous system and ensuring that it can function efficiently. However, rather than focusing on the joints (as is the case with spinal adjustments, another popular chiropractic technique), massage concentrates on the soft tissues of the body, particularly those in the back and around the spine. Chiropractic massage is a very versatile treatment that can be used to treat a wide range of common injuries. These include the following:
Back Injuries: The back and spine are very complex structures and injuries to them are extremely common. In fact, trapped nerves, pain, and other issues can occur from simply having bad posture or bending or twisting the wrong way. Massage therapy can help target specific injury sites, working on the muscle to release areas of pressure, release trapped nerves, and promote blood flow that accelerates the healing process and reduces inflammation that could be limiting your mobility.
Repetitive Strain Injuries: Also known as RSI's, these injuries occur because of repeated movements that cause wear, tear, and stress on the same part of the body. These are most experienced in the hand, wrist, knee, and elbow joints. Chiropractic massage can help to release tension held in the soft tissues surrounding these joints, reducing inflammation so that you can move them more easily.
Sciatica: Sciatic pain occurs when the sciatic nerves that extend from the lower back down into the legs become pinched or irritated. Chiropractic massages seek to loosen the muscles that pinch the sciatic nerve, reducing the pain and other symptoms associated with the condition.
Sports Injuries: Treatment is essential to help reduce your pain and get you back to your usual activities as quickly as possible. Chiropractic massage works on the specific areas affected by the injury to reduce inflammation, lessen your pain, and promote healing. Common sports injuries treated using massage include tennis elbow and rotator cuff injuries.
Mental Health Improvement: In addition to the benefits of massage therapy in treating your body's medical ailments and providing physical pain relief, massage therapy is effective in helping you manage health issues and disorders that are even more difficult to treat, such as stress, anxiety, and depression.
To feel the direct and immediate benefits of massage therapy, call St. Paul Chiropractic and Natural Medicine Center at (651) 644-7207 to schedule a massage.