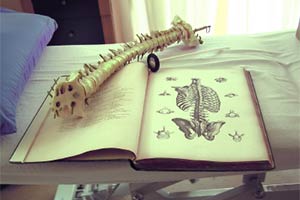 If you are looking for a Chiropractic Clinic serving St. Paul & surrounding area residents, look no further than St. Paul Chiropractic and Natural Medicine Center. Our team has helped many people overcome the pain and discomfort from auto accidents, falls at work, repetitive motion injuries, sports injuries, and countless other health conditions.  We specialize in chiropractic adjustments and therapeutic massage which can be extremely effective and are historically proven treatments for numerous conditions.
Below is just a small sample of the conditions we can treat:
Whiplash. If you have been in a car accident, your body has likely experienced a trauma from the sudden and violent movement caused by the collision.  Whiplash is an injury to the musculoskeletal system around the head and neck.  It can be extremely painful and also extremely debilitating.  Chiropractic adjustment is a classic treatment for whiplash because of the way it impacts the muscles of your neck and shoulders, as well as the part of the spinal column that comprises your neck.  With our clients who have experienced whiplash, we often combine chiropractic adjustments with gentle massage.  The combination is an effective way of hastening the healing process of your injury.
Sciatic nerve pain. Sciatica is characterized by a combination of numbness and extreme pain.  The sciatic nerve runs from the lower back down through the back of each leg and into the foot.  When it is inflamed or impinged, the pain can be excruciating.  Chiropractic care is ideally suited to relief of sciatic nerve pain, and St. Paul Chiropractic and Natural Health is uniquely qualified to provide that relief.  The nature of your specific sciatic nerve problem will help us determine the best way to address it.  For some, starting with chiropractic adjustment is warranted.  In many cases, however, gentle and targeted massage helps to relieve the pressure on the sciatic nerve that is causing your pain.
Arthritis. Arthritis pain is caused by the degradation of one or more joints.  It is characterized by inflammation and, in more advanced cases, actual physical change in the affected joints.  Arthritis can make familiar functions like brushing one's own teeth difficult, painful, and sometimes impossible to complete.  Our approach to natural health has proven to be very helpful in reducing the pain of arthritis.
Headaches and migraines. Chiropractic medicine has been proven to reduce the frequency and intensity of headaches, including migraine headaches.  If you suffer from frequent headaches, our approach to natural health will help identify the causes and, more importantly, the treatments that will reduce if not eliminate your headaches.
Call St. Paul Chiropractic & Natural Medicine Center at 651.644.7207 to schedule an appointment.