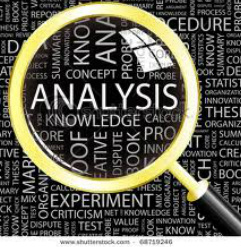 Parents of children with Autism spectrum disorder are often at a loss for how to best help their children. It is difficult as a parent to watch your child struggle and not know what to do. For those parents that feel they don't know how to help their child with Autism, a chiropractor can offer some encouragement and hope! Chiropractic care has been known to be very advantageous for children with Autism and is an effective way to help children who struggle with Autism live their best life.
Health professionals agree that early intervention is one of the best things you can do for a child with Autism. The sooner you recognize the signs, the sooner a child can receive the help they need. Chiropractic care is an intervention that can be extremely beneficial for children with Autism, and it is safe to begin as soon as your child is born.
Improving Quality Of Life For Children With Autism
Children with Autism often have other symptoms that are associated with this disorder, such as chronic ear infections or digestive issues. Spinal misalignments can only make matters worse, so it's important that your child is adjusted consistently. Regular chiropractic care from chiropractors can remove spinal misalignment that cause nerve interference and chaos within the body to decrease common conditions associated with Autism to vastly improve quality of life.
Increased Immune System Function
Another common problem that those with Autism face is reduced immune system function that leaves them more susceptible to sickness. Again, nerve interference can play a significant role in reducing the function of the immune system with spinal misalignment being the root cause of this nerve interference. Gentle adjustments by a chiropractor will remove this interference and allow the body to communicate with the brain so that it can function optimally, improving immune system function and overall health and wellness for those with Autism.
Additional Benefits Of Chiropractic Care For Autism
Other concerns for those with Autism can include speech and language delays, decreased social skills, or social and cognitive behavioral concerns. Thankfully, chiropractic care addresses all these areas. Because the spine is directly connected to the brain through the central nervous system, improved spinal health will also lead to increased brain function to improve language, social skills, behavioral issues, and more.
At the St. Paul Chiropractic and Natural Medicine Center, our St. Paul, Minnesota chiropractors will work with you and your child directly, getting an understanding of the symptoms specific to your child, your child's medical history, their individual challenges, and how chiropractic might be useful in relieving some of those challenges by identifying the possible sources of nervous issues. Contact us today at (651) 644-7207 or info@stpaulnaturalhealth.com, and see the difference chiropractic therapy can make in helping to manage a child's autism symptoms.