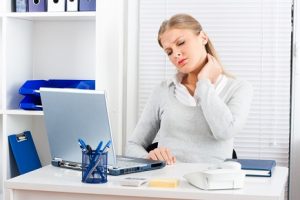 COVID-19 has caused significant disruption to our daily lives over the last several months. We have had to assess the risk of doing everyday activities like going to work, school, the grocery store and medical and dental appointments. Right now, we are all trying to find the right balance for our families between staying safe and protecting ourselves from the virus and getting back to "normal". St. Paul Chiropractic & Natural Medicine Center is open and is offering chiropractic appointments for our clients in a safe environment. Our staff is taking additional precautions
to ensure that our clients (and our staff) remain safe during this difficult time.
For example, right now, we are not taking walk-in clients – all clients must have an appointment to be seen. This measure is being taken so that we can ensure appropriately social distancing in the waiting room and exam rooms. In addition, we have also adjusted our hours to give our staff additional time to clean and disinfect the exam rooms and waiting room between clients. We are now open on Mondays and Thursdays from 12pm-7pm, on Tuesdays and Fridays from 9am-1pm and on Wednesdays from 9am-7pm. These hours are by appointment only and offer a wide variety of times that we hope meet the scheduling needs of our clients. In addition, each member of our staff practices good hand hygiene, is wearing appropriate masks and gloves and monitoring any potential symptoms closely.
Importance of Chiropractic Care and Natural Medicine
If you are having back pain, headaches, increased stress, or other health issues, chiropractic adjustments may be just what you need to begin to feel better. Chiropractic treatment also encourages the self-healing properties of your body which can help guard against many different viruses and ailments, potentially including COVID-19. Our staff is ready to help you with a chiropractic adjustment, massage therapy and other natural medicine and nutritional supplements. We are a partner in your health and want you to stay healthy and feel your best.
Schedule an Appointment Today!
If you have been considering making an appointment for a chiropractic adjustment or other natural medicine service we offer, we are happy to answer any further questions you may have about our health and safety protocols. We are committed to serving our clients safely during this difficult time. For more information, call us at 651-644-7207 or email us at info@stpaulnaturalhealth.com.