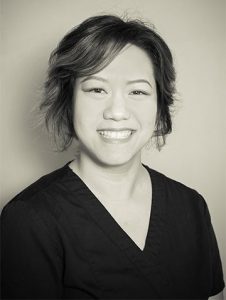 Massage can be a highly effective treatment for many different issues including physical aches and pains, sports injuries, headaches, as well as stress, anxiety and depression. St. Paul Chiropractic & Natural Medicine Center understands that there are many massage therapists in the St. Paul and South St. Paul, Minnesota area for you to choose from when you need massage therapy. Our entire team is dedicated to helping you overcome the pain that you are feeling and massage is one excellent way to do this. We have one of the best massage therapists in the entire area on our staff, ready to help you feel better and achieve optimal health.
Belinda Thor is a certified massage therapist and an extremely important member of our St. Paul Natural Health team. She graduated from Northwestern Health Science University, and has a special interest in soft tissue therapies.
She works closely with our patients who have recently been in an auto accident, have experienced a sports related injury, have a chronic or degenerative health condition, or are simply looking for a way to relax. Belinda can also use massage to help you with weight loss and overall stress management. She is trained and able to provide the following types of massage:
● Swedish Massage
● Deep Tissue Massage
● Aromatherapy Massage
● Thai Massage
● Sports Massage
● Trigger Point Massage Therapy
● Myofacial Massage
Best Soft Tissue Massage Therapist in St Paul
Belinda is extremely passionate about her work and has fast become one of the leading massage therapists in the St. Paul and South St. Paul, MN area. She spends time with her patients learning about them, how they are feeling, what symptoms they are experiencing and what goals they have for recovery. She will develop an individualized treatment plan for you that may also include her colleagues at St. Paul Chiropractic & Natural Medicine Center. You will not find a better massage therapist in the entire area.
St Paul Massage Therapist
St. Paul Chiropractic & Natural Medicine Center has been providing excellent chiropractic, clinical nutrition, weight loss and massage therapy for clients in the area for nearly 20 years. We provide clients with a holistic style of natural care to help our patients toward the goal of achieving success and optimal health. We have built a strong reputation because of our professional service, honest and open communication and our integrity. For more information about massage therapy or any of our other services, call 651-644-7207 for an appointment.