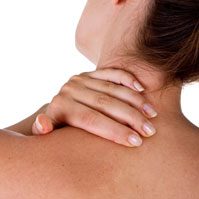 At St. Paul Chiropractic and Natural Medicine Center, our approach has always been to provide you with a holistic approach to your overall well-being. It's our belief that massage therapy can be key to helping you loosen your muscles, reduce your stress and experience more restful sleep. We have a team of licensed massage therapists at our St. Paul clinic that would be more than happy to show you first hand the many benefits of a massage.
Benefits of Massage Therapy
There are a whole host of benefits of massage therapy, a few of which we'll highlight below:
• Reduce Stress – We all live incredibly busy lives and it's incredibly important to take time to unwind and reduce your stress if at all possible. Massage therapy is a great way to feel more relaxed and at ease so that you can get back to conquering your day!
• Reduce Pain – If you have chronic stiffness or pain in areas such as your lower back, massage therapy can be a great way to get some relief. A St. Paul massage therapist can help to pinpoint the source of your pain and help to offer some relief without having to rely on addictive painkillers.
• Boost Circulation – Massage therapy helps to increase blood flow throughout the body which can help you to feel less tired while also loosening your muscles and tendons.
• Eliminate Toxins – A massage can help to stimulate your soft tissue which can in turn help to release toxins throughout your lymphatic and blood systems.
• Reduce Anxiety – When you receive a massage, endorphins are released in your body which are known to help you feel happier, more at ease and less anxious.
• Boost Immunity – Massages help to stimulate the lymph nodes which are responsible for boosting your body's natural defenses.
• Lower Blood Pressure – Studies have shown that massage therapy over an extended period of time can reduce blood pressure. Lower blood pressure helps to reduce your risk of heart disease, stroke and a variety of other health issues.
Schedule Your Introductory Massage Today!
At St. Paul Chiropractic and Natural Medicine Center, we're extremely passionate about using holistic medical treatments to help you live a fuller, healthier life. We're convinced that massage therapy is a key component to a healthier lifestyle. To learn more about the benefits of massage therapy and to schedule your introductory massage today at a significantly reduce price, give us a call at 651-644-7207.