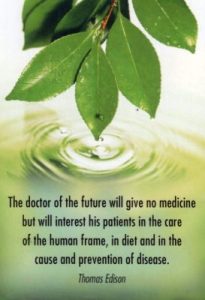 Do you know somebody that's similar in height, eats like you do, lives like you do, works like you do, has the same activity level as you do, and yet they are thin? Perhaps the opposite is true: you know somebody that's your height, lives like you do, eats like you do, works like you do, same basic lifestyle, and they're twice your size. Your weight has more to do with your metabolism and the things that control your metabolism. That is specifically what this program addresses; balancing the factors that control your metabolism so that your metabolism starts working for you, and not against you. Once your metabolism starts working for you, weight loss is easy. If you are in the St. Paul area, our team of professionals are eager to help you achieve better health by committing to our proven fat loss program. It starts with understanding how you metabolism works!
Obesity As An Epidemic
At St. Paul Chiropractic and Natural Medicine Center, we believe it is important to understand how much of a problem obesity and weight related health issues are. Therefore, we focus so much on patient and community weight-loss education programs to help curb this epidemic. According to the National Weight Control Registry there are about 108 million people on diets in the United States, and these dieters make about 4-5 attempts each year. There are about 220,000 people with morbid obesity, and the cost for bariatric surgery can range from $11,500 to $26,000. Another study by the American Journal of Preventative Medicine estimates by 2030 about 42% of US adults could be obese adding $550 billion to heath care costs.
Going Beyond Height And Weight Comparisons
Unintentional weight gain can be periodic, continuous, or rapid. Weight gain for some patient's results from trauma, grief, loss, stress, or poor lifestyle choices, and for others it can be more complicated. It's not uncommon for us to find that some people are pre-diabetic and need assistance with handling blood sugars. Others may struggle with weight loss because of infections or conditions like Hashimoto's Thyroiditis. At St. Paul Chiropractic and Natural Health, we take great care and passion in the care we provide our patients. We utilize metabolic and nutrient testing to determine the right plan for you.
Start Your Weight Loss Today
At St. Paul Chiropractic and Natural Health, we recognize the importance of not only achieving your goals but also maintaining them. There is no greater satisfaction than understanding how your body works and knowing how to provide the care and the nutrition it needs and deserves. Call us to schedule an in-office consultation at (651) 644-7207 today, because you are worth it!