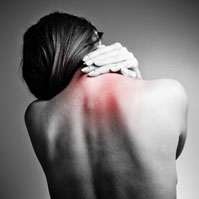 When you've been in a car accident, you tend to worry first about your passengers and then about your car. But who's worrying about you? Often times, even though we might not be thinking of our own pain or injuries, it doesn't mean that our body hasn't suffered at all from a car accident. Rather than waiting around for your pain to go away all on its own, come to St. Paul Chiropractic and Natural Medicine Center in St. Paul, Minnesota, and let us give you some peace of mind by treating your pain and making sure your auto accident hasn't left you with any severe or lasting injuries.
Get a Minor Car Accident Looked at
Even if you feel your injuries are minor, it's always better to get checked out sooner rather than later to be sure that they are, in fact, only minor injuries. Unfortunately, our bodies do not always send the signals we need to find out just how significant our injuries are, and we've seen the repercussions of waiting to see if the pain will subside on its own. While we see many patients who have suffered very minimal damage from auto accidents, we also see injuries that are or will become severe if not tended to.
Even the slightest strain of the neck, though seemingly harmless, can be exacerbated by daily work, especially if what you do puts added stress on your neck, back, or shoulders. Lifting heavy equipment or sitting in an office chair all day can both have damaging effects, particularly on your upper body, and by letting your injury go untreated, you could easily cause further damage simply by going about your day as usual. If you ignore the subtle or even obvious signals your body is sending to tell you to get checked out, the ramifications of letting your pain persist could be detrimental to your physical and mental health.
Whiplash is Very Common in a Low Impacted Car Accident
If you've been in an auto accident, you should be aware that one of the most common and yet difficult-to-identify injuries sustained in auto accidents is whiplash. Because the symptoms of whiplash and the severity of pain felt vary from person to person, you may not immediately recognize whiplash for what it is. Whiplash occurs when your neck is thrown away and back toward your body, and the pressure this can cause to your muscles, tendons, and ligaments can create pain in your neck, back, shoulders, and even your arms. If you're feeling pain of any kind that you can't quite identify, whether severe or minimal, get checked out as soon as possible.
Don't risk extending your pain or even having to take sick days to get treated once the pain is unbearable; instead, see the doctors, chiropractors, and massage therapists at St. Paul Chiropractic and Natural Medicine Center as soon as you can after a car accident. Our center, located in St. Paul, Minnesota, has everything you need to recover from your auto accident injuries. Call us today at 651-644-7207, and feel at ease knowing that you're on the mend.