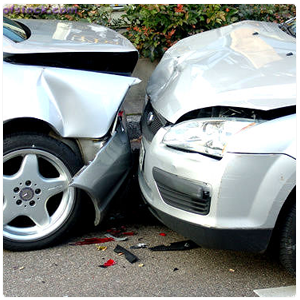 There is no way to prepare yourself for a car accident. You can be moving or stationary, on a highway or in a parking lot when the unspeakable happens. No two car accidents are the same and the injuries from a vehicle accident are also wide ranging. Even a minor accident can leave a passenger with long lasting pain and serious injury. The most common automobile accident injuries include whiplash, concussions, soft tissue injuries, muscle strains and bone breaks. St. Paul Chiropractic & Natural Medicine Center can help you recover from a recent car accident or one that happened many months ago.
Comprehensive Treatment after a Car Accident  – Our team of therapists at St. Paul Chiropractic
& Natural Medicine Center focuses on understanding the extent of your injuries, both physical and emotional, then they develop a treatment plan that is tailored to your individual needs. We have extensive training and experience to screen for and diagnose pain and other injuries that you may be suffering from as a result of your accident. We use the latest technology and equipment, to offer effective treatments that will help you feel like yourself again.
Auto Injury Therapist in St Paul
Car accident injuries can be tricky in that you may not fully realize the extent of the injuries until well after the impact. When you are involved in an accident, your adrenaline can run high and you may not feel pain for a few hours, a few days or even a week. You should always seek medical care after an accident, even if you are not feeling pain. Injuries like whiplash can actually affect many different parts of your body. The team at St. Paul Chiropractic & Natural Medicine Center understand the complexities of auto accident injuries and will provide comprehensive treatment for your injuries. This may include physical therapy, chiropractic adjustments, massage and electrostimulation, or a combination of several of these therapies.
Pain and Injury After a Vehicle Accident
If you have recently been in a car accident and are not feeling like yourself, schedule a time to come to St. Paul Chiropractic for a comprehensive exam and assessment. Do not suffer with pain and injury after a vehicle accident. We can help you recover and achieve optimal health quickly so that you can move forward with your life and leave the memory of your car accident injuries behind. Call us at 651-644-7207 or email info@stpaulnaturalhealth.com.