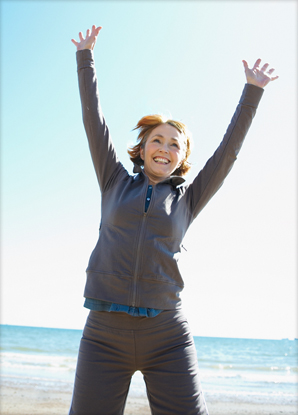 Do you feel like you're searching endlessly for an effective arthritis pain relief solution? Have you tried every medication your doctor has prescribed without any luck in experiencing lasting joint pain relief? If you're someone who's suffering from arthritis without an effective pain management solution, then it's time to try out an alternative arthritis pain relief option that your doctor might not have prescribed: chiropractic care. Despite its effectiveness in treating musculoskeletal conditions and providing pain relief for areas of the body that are sore, aching, inflamed, and suffering from chronic pain, chiropractic care simply isn't as well-known an arthritis treatment as the mass-marketed medications prescribed every day. However, chiropractic care can be as effective, if not more so, in providing lasting arthritis pain relief. See what we mean yourself; visit the St. Paul Chiropractic and Natural Medicine, and see what our St. Paul chiropractors can do to relieve your arthritis pains using chiropractic adjustments and massage therapy.
Joint Pain Management with Chiropractic Adjustments
Chiropractic adjustments can be an effective means of treating a wide range of conditions, diseases, and injuries, in addition to helping your body stay aligned when everyday physical stresses begin to create alignment issues in your vertebrae. Spinal adjustments can provide pain relief throughout your entire body, decreasing inflammation and tension, and improving circulation. With this in mind, it's no wonder that chiropractic adjustments can combat arthritis pain, a side effect inflamed joints. Improved circulation can lead to a decrease in inflammation, which in turn decreases pain. All of this combined means that, if your arthritis pain is exacerbated by any other stresses within your body, we'll be able to relieve tension and reduce arthritis pain.
Massage Therapy Arthritis Pain Relief
Massage therapy is another critical element of chiropractic care, though it's less central to chiropractic than spinal adjustments. The benefits of massage therapy are relatively endless simply because of the extent of the impact massage therapy can have on the muscular, circulatory, nervous, lymphatic, and immune systems, and these benefits include providing joint pain relief. By targeting problem areas, decreasing inflammation with massage therapy surrounding arthritic joints, we are able to provide immediate and lasting arthritis pain relief.
Arthritis Chiropractic Care
Coupled with chiropractic spinal adjustments, massage therapy has the capacity to be an effective arthritis pain relief solution that can be utilized as frequently as needed to ensure your body remains stress-free, pain-free, and less inflamed. At the St. Paul Chiropractic and Natural Medicine Center, we'll create an individualized arthritis treatment plan that uses information about your specific arthritis pains and symptoms to create a chiropractic treatment plan that really works. Contact our St. Paul arthritis pain relief chiropractors and massage therapists at 651-644-7207 or info@stpaulnaturalhealth.com, and find out what we can do to provide you with lasting arthritis pain relief.