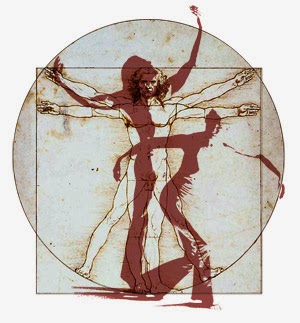 At the St. Paul Chiropractic and Natural Medicine Center, we believe in providing our patients with holistic healthcare, focusing on pain relief and treatment through a variety of treatment methods included in our chiropractic care. Arthritis pain can be some of the most difficult pain to deal with, as your body doesn't always respond positively to the same treatments. While your arthritis pain relief medications might work one day, on another, you could find yourself feeling achy and in need of pain relief but without any means of easing your arthritis pain. Because of the difficulties associated with providing consistently effective arthritis pain relief, many arthritis patients become discouraged by their prognosis but don't seek alternative treatments. If you're someone who's suffering from arthritis pains and can't find relief, or if you want an alternative arthritis pain relief method to your daily arthritis medication, why not meet our St. Paul, MN chiropractors and massage therapists to see how we can help you reduce your arthritis pain and providing lasting arthritis pain relief that can supplement, or even replace, your other arthritis pain treatments and medications.
Chiropractic Adjustments for Arthritis Pain Treatment
One of our arthritis pain relief methods includes chiropractic adjustments. When you're suffering from arthritis pains, your joints have become inflamed, and your body's muscles and nerves are responding accordingly. To provide relief, we suggest treating arthritis pains by reducing muscular and nervous tension in your body so that your joints can relax, loosening your muscles, improving circulation, and reducing inflammation. All in all, chiropractic adjustments can help your body relax to the point where you'll find you need fewer arthritis pain relief treatments or medications during the day and throughout your week, as your body is left feeling relaxed at the end of your visit. Chiropractic adjustments can also improve mobility, which can be hindered by inflamed joints. When we improve mobility, it helps you live a more natural life, giving you the freedom to do the activities that your arthritis tries to keep you from doing normally.
Arthritis Joint and Muscle Pain Relief with Massage Therapy
Massage therapy can be hugely beneficial arthritis treatment, helping in similar ways to chiropractic adjustments. Massage therapy targets your body's nervous, circulatory, muscular, lymphatic, and immune systems, which means that the benefits of massage therapy can extend beyond simple relaxation, though allowing your body to relax can sometimes be a feat in and of itself. With massage therapy arthritis treatments, we can use focused massage therapy to provide joint pain relief by reducing inflammation, relieving muscular and nervous tension, and leaving your body loose and limber. Combined with chiropractic adjustments or on its own, massage therapy has the power to provide lasting arthritis pain relief that leaves you feeling relaxed and able to move. To see the effect of our chiropractic care yourself, contact the St. Paul Chiropractic and Natural Medicine Center at 651-644-7207 or info@stpaulnaturalhealth.com, and let our St. Paul, arthritis pain relief natural doctors, massage therapists, and chiropractors provide you with lasting arthritis pain relief.