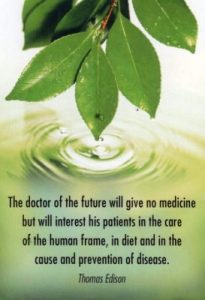 At St. Paul Natural Health & Medicine Center, overall wellness is at the center of our work. If you have tweaked your back cleaning up the yard after a storm, or if you have been in a car accident that left you with a case of whiplash, we will help you regain your sense of wellness with a combination of chiropractic care and massage therapy. Of course, chiropractic adjustment and massage therapy can also be important components in other forms of treatment, such as weight loss.
If you have struggled with your weight, whether historically or as a result of the societal changes we have all experienced since the arrival of Covid-19 virus, we can help you not only lose weight, but build in healthy changes to your lifestyle that will help you keep the weight off for the long run. There is a reason that our name includes the phrase, "Natural Health & Medicine Center": it is because we believe that the natural processes of weight loss are far better than the short cuts that we see advertised on television and marketed in supermarkets and shopping malls. Our clients will often ask us if our approach to weight loss involves the use of various kinds of drugs, and our answer to the question is always a firm no.
Achieve Your Optimal Health
Our approach to weight loss is based on healthy living and maximizing the quality of life. It is not based on the choice of an arbitrary number shown on a bathroom scale. Over the counter medications and weight loss pills that you may see advertised on TV may cause a sudden, acute drop in weight. But those methods are rarely, if ever, healthy or long lasting. There can be severe consequences associated with such fast weight loss, too, so our approach is rooted firmly in the methods that require the consumption of natural foods and vitamin supplements and which therefore allow for healthy weight loss.
Weight Loss Support That Works
We can also work with you to help you frame your desire for weight loss in a healthier way. Our society still places too much emphasis on physical appearance, and it often happens that people want to lose weight in order to meet the ideal as defined by society. We believe that wellness includes a healthy perspective about oneself, and that our self-image should not be determined by others. Weight loss, therefore, should be done to maximize one's health and longevity. For more information or to schedule an appointment, call us at 651.644.7207.